home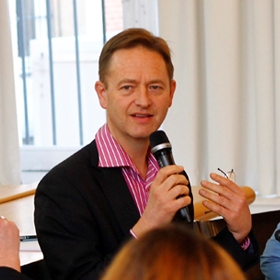 I have more than twenty years of experience in the field of cultural information management, having worked with museums, archives, libraries and other cultural organisations in Europe and the UK. I work either independently or in collaboration with other experts, as needed. The services I can offer include:
Audit, analysis and advice
Project management and systems procurement
Terminology and reference data management
Database design and application development
Training, seminars and workshops
If you think I might be able to help you, call for an informal conversation or write with project details and I will be happy to make a proposal.
accueil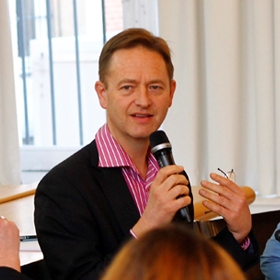 Travaillant pour les musées, les archives, les bibliothèques et d'autres organisations culturelles, j'ai plus de vingt ans d'expérience dans le domaine de la gestion des informations culturelles. Selon vos besoins, je travaille de façon indépendante ou en collaboration avec d'autres experts. Voici quelques exemples des services que je peux offrir :
Audits, évaluations, études et conseils
Gestion de projet et préparation d'appels d'offres
Terminologie et gestion de référentiels
Conception et développement d'applications et de bases de données
Séminaires et ateliers de formation
Si vous pensez que je peux vous aider, n'hésitez pas à m'appeller pour une conversation sans obligation. Ou vous pouvez m'écrire avec une description de votre projet. Je serais heureux de vous faire une proposition.
profile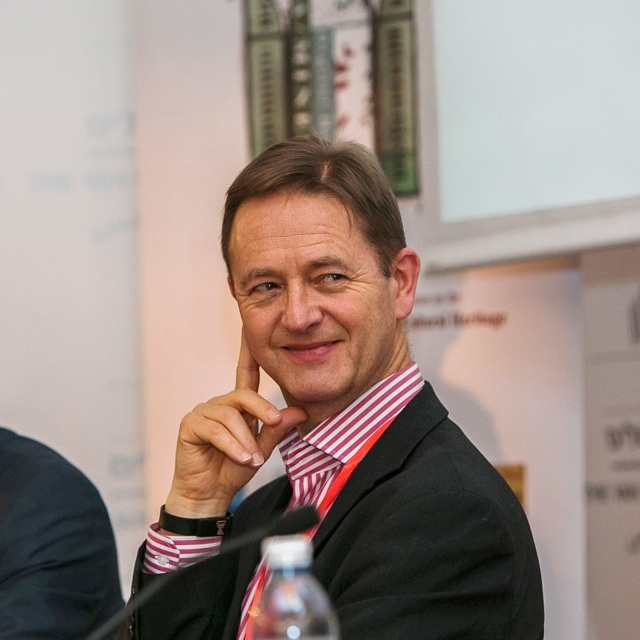 Nick has been working internationally for museums, libraries and archives since 1986. He has a background in the humanities, Art history and Philosophy M.A. and Information science, PhD. and enjoys working at the intersection of the two fields – explaining technical issues to curators and art history to computer programmers. Until 2008, Nick was head of documentation and at Geneva's Museums of art and history, where he was responsible for the collections management database, photographic studios, photographic library and web site. Previously, Nick was project leader in charge of the development of Musinfo – a groundbreaking web-based documentation system designed for interdisciplinary museums and iconography collections.
An active member of the CIDOC, the documentation committee of ICOM, and the AMS working group on museum documentation, Nick was instrumental in the development of ISO 21127, an international standard for the exchange of cultural heritage information. He regularly writes articles and participates in conferences.
Nick is based in Geneva, Switzerland, where he lives with his wife and three children, a neurotic cat and a pond full of frogs. In his spare time he plays music and repairs old bicycles.
profil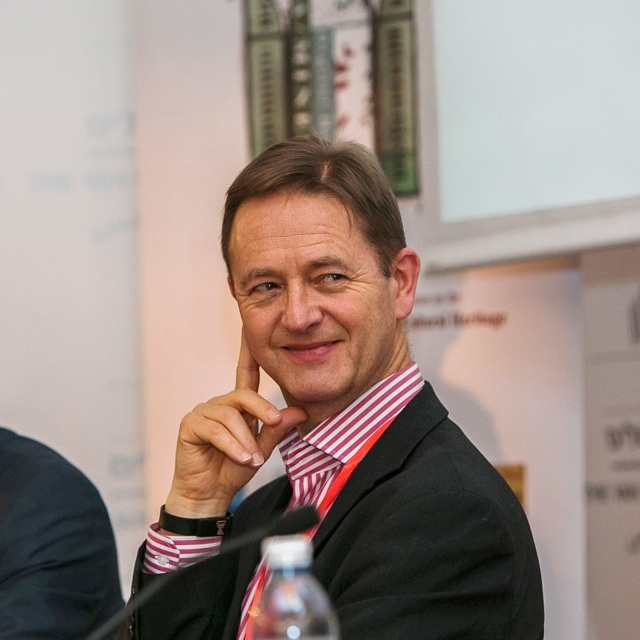 Nicholas Crofts travaille au niveau international pour les musées, les bibliothèques et les archives depuis 1986. Il bénéficie d'une double formation, dans les sciences humaines (Master en Histoire de l'art et en Philosophie), et dans les sciences de l'information (doctorat). Il aime particulièrement l'intersection de ces deux domaines : expliquer la technique aux conservateurs et l'histoire de l'art aux programmeurs. Jusqu'en 2008, il occupait le poste de conservateur responsable de l'inventaire et de la documentation aux Musées d'art et d'histoire de Genève, où il était responsable de la gestion de la base de données des collections, des ateliers photographiques, de la photothèque et du site web. Auparavant, il était le chef de projet chargé du développement de Musinfo - un système de documentation innovateur, conçu pour les musées interdisciplinaires et les collections iconographiques, et basé sur les technologies web.
Membre actif de CIDOC, le comité de documentation de l'ICOM, et du groupe de travail sur la documentation dans les musées de l'AMS, Nicholas Crofts a joué un rôle clé dans le développement d'ISO 21127, une norme internationale pour l'échange des informations du patrimoine culturel. Il écrit des articles et participe régulièrement aux conférences.
Nicholas vie à Genève, Suisse avec sa femme, leurs trois enfants, un chat névrosé et un jardin plein de grenouilles. Pour se reposer il joue de la musique et répare des vieux vélos.
services
Audits, appraisals, studies and reports

Evaluation quality control of documentation practice, organisation and procedures. Data quality appraisals. Resources and workload assessement. Feasability studies, planning proposals and data enhancement reports.

Requirements analysis and systems procurement

Detailed requirements analysis. Preparation of operational and functional specifications. Assistance with systems procurement and calls for tender. Evaluation and advice on suitability of software applications.

Advice on information strategy, standards, best practice and technical issues

Help in developing a coherent information strategy. Selecting and using appropriate documentation standards. Addressing question of best practice in the field. Guidance with technical issues.

Training workshops, and seminars

Organising and running training workshops and seminars for small or large groups. Preparation of support material and user documentation.

ICT project management, design and bespoke development

ICT Project planning and project management. Design, conception and development of standalone and web-based IT applications.

Technical writing and translation

Writing, review and translation (French and English) of technical documentation such as specifications, standards, reference documents and end-user manuals.
prestations
Audits, évaluations, études et de rapports

Evaluation et contrôle de la qualité de la documentation pratique, de l'organisation et des procédures. Information sur la qualité des évaluations. Évaluation de ressources et de la charge de travail. Études de faisabilité, de planification des propositions d'amélioration des données et des rapports. Dd>

Analyse des besoins et préparation d'appels d'offres

Détaillée de l'analyse des besoins. Préparation des spécifications fonctionnelles et opérationnelles. Assistance pour les systèmes de passation des marchés et appels d'offres. Évaluation et des conseils sur la pertinence des applications logicielles. Dd>

Conseils en stratégie d'informations, normes, meilleures pratiques et questions techniques

Aide à l'élaboration d'une stratégie d'information cohérente. Choisir et utiliser la documentation appropriée. Aborder la question des meilleures pratiques dans le domaine. Orientation de questions techniques. Dd>

Séminaires et ateliers de formation

Organisation et animation d'ateliers de formation et des séminaires pour de petits ou grands groupes. Préparation d'un soutien matériel et documentation de l'utilisateur. Dd>

Gestion de projets TIC, conception et développement sur mesure

Projet TIC planification et la gestion de projet. Design, conception et développement de l'autonome et basée sur le Web des applications informatiques. Dd>

Rédaction et traduction techniques

Rédaction, évaluation et la traduction (français et anglais) de documents techniques tels que des spécifications, des normes, des documents de référence et des manuels destinés aux utilisateurs. Dd>
clients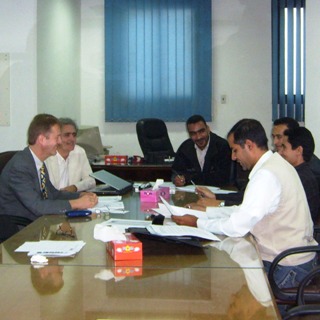 Académie internationale de la céramique (AIC)
AMS/ICOM Suisse
Archives d'Emilio Maria Beretta
Centre de Psychanalyse Raymond de Saussure, Genève (CPRS)
English Heritage, UK
Fonds municipal de décoration, Ville de Genève
Laboratoire d'archéologie préhistorique et anthropologie, Université de Genève
Musée cantonal d'archéologie et d'histoire, Lausanne, Vaud
Musée d'ethnographie, Genève
Musée Louis-Vuitton, Asnières-sur-Seine, Paris
Musée Olympique, Lausanne
Musées d'art et d'histoire, Genève
Nationalmuseum, Stockholm, Sweden
Orchestre de la Madeleine, Geneva
Prométerre, Association Vaudoise de promotion des metiers de la terre
Research Libraries Group (RLG)
UNESCO